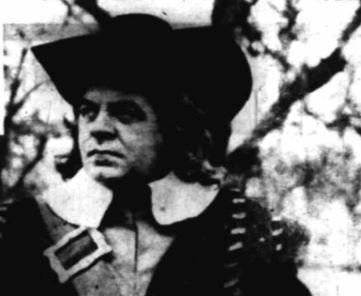 We enjoyed following the Twitter commentary on the Cromwell movie last week by the Cromwell Museum ( see it here ). The Museum in Huntingdon had only re-opened after a refurbishment on the 1st of March so the closure on 17th March caused by the current epidemic has dealt a blow to the Museum (if you enjoy the commentary, you could make a donation to the Museum here ).
Of course, Patrick Wymark actually played the Earl of Strafford in Cromwell but he had already played Cromwell three times – including a little known educational series on the Civil War. When we say "little known", we mean "little known to us" since we'd never heard of the programme until recently. Perhaps the fact that it was shown generally late at night during the 1966 World Cup explains its anonymity (publicity photos from the series are miscaptioned as being from Witchfinder General).
The excitement of the Twitter commentary inspired us to bring together Patrick Wymark's three portraits of Cromwell in a new page, which you can find at this link.