Dedicated followers of these chronicles will recall my attempt to make Ian Ogilvy's Turnip and Onion Soup in a Witchfinder General themed test eat for the Vincent Price CoStar Cookbook being masterminded by Silver Screen Suppers and Vincent Price Legacy UK. It was slightly compromised by only being able to obtain an anachronistic swede during the Covid lockdown. However, in the brief window that was the loosening of the lockdown, I was able to procure one turnip!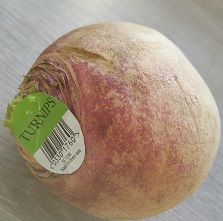 Despite the fact that the turnip is more appropriate to the timescale of Witchfinder General – in the interests of variety, I am dedicating this third attempt at Ian Ogilvy's Turnip and Onion Soup to Return of the Saint.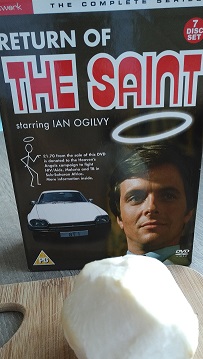 With the turnip sliced into heavenly haloes, a single red-blooded onion for accompaniment and a crushed clove of garlic tipped into a saucepan of melted butter, the alliodea and brassicaceae were treated to a ten minute sauna, before being dusted with flour and the mildest curry powder.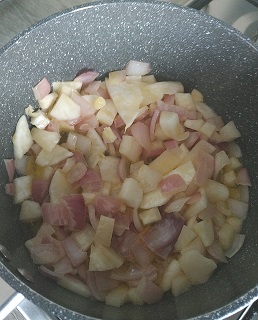 At this point – the most controversial point – the roots and flowers were gradually subsumed into beef stock – and this time acknowledging Simon Templar's wanderings in Europe and the United States, I tried two Knorr beef stock cubes.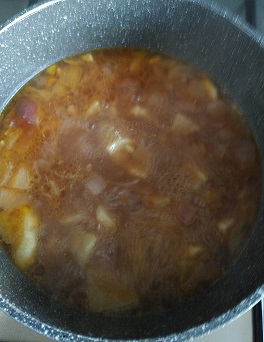 And after boiling, simmering and blending, it was ready to serve!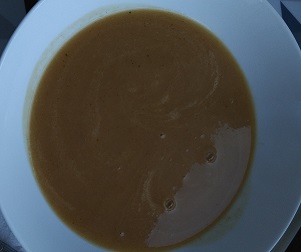 Whether it was just the turnip that made the difference, or whether the beef stock was less overpowering this time, I'm not sure. But this time the soup did have a satisfyingly heavenly viscosity I'd not noticed in the previous two attempts.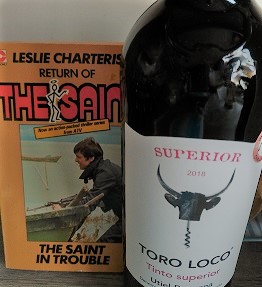 Accompanied by an earthy organic Valencian red wine, Ian Ogilvy's Turnip and Onion Soup was the perfect excuse to revisit The Saint in Trouble and even re-read The Saint I Aint, the biography of Leslie Charteris.
And don't forget to check out the Vincent Price CoStar Cookbook project here!