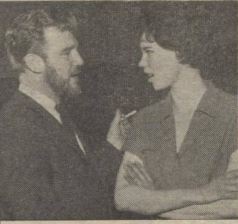 Patrick Wymark played Boucard, the French private detective with an eye for detail in The Takers, an episode of ATV's Drama '61 strand, on April 2 1961. Written by prolific New Zealander Jacques Gillies (Cash On Demand), the play starred Donald Houston (Where Eagles Dare) as Hartley Dowling, an ingenious Irish crook who tells his associates Wilkie (Alan Dobie) and Boyd (Kenneth Cope), "We're not going to do any of the things that people expect us to do. We're going to be un-English and unsporting and just the three of us are going to pull off the biggest take in history."
Baron Van Der Zost (Guy Deghy), the fifth richest man in the world. Van Der Zost moves his family and jewel collection into the heavily guarded penthouse of a London hotel. While the Baron holds a light-hearted press conference, his security team led by Boucard finalises arrangements for the jewels.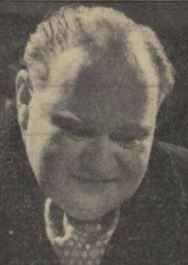 Downing's scheme exploits the resemblance of Charmian Scott (Dorothy White) to Van Der Zost's daughter Inga (Joy Webster). Despite Charmian's nerves, Downing's plan seems to succeed and the gang begins to check out of the hotel. However, Boucard's eye for detail derails Downing's scheme at the last minute when he recalls that Charmian was wearing sunglasses, but Inga left hers on the plane. Downing is shot by one of his own men, aiming for Boucard. (Gillies' script was remade by NBC in 1963 with Walter Matthau as Downing and William Hansen as Boucard).