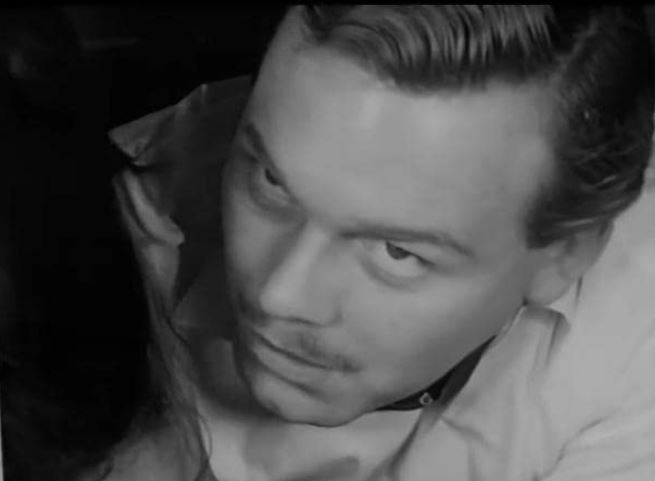 A possible unknown film appearance by Patrick Wymark was uncovered earlier this month. A member of the Britmovie Forum called Philly posted that, "I spotted an early uncredited appearance of Patrick Wymark …as one of a smooching couple in a car."
The movie was The Devil's Bait (1959) screened most recently on Talking Pictures TV on Thursday August 5th. The film stars Geoffrey Keen and Jane Hylton as bakers who accidentally prepare some poisoned bread when a drunken rat catcher leaves traces of poison in one of their tins.
Thanks to Marcus Heslop who brought this to my slumbering attention, I was able to pull the screenshot above from the IMDB listing for the movie (thanks to whoever put them up – presumably Philly).
As to whether this is actually Patrick Wymark, I don't think I've seen many photos taken from this angle, but there are obvious similarities around the eyes and mouth. It has to be said that this character looks slimmer than the usual image we have of Wymark, but the first thought that came into my mind was that he looked like Orson Welles in The Stranger.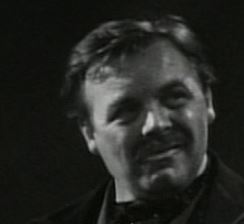 For comparison, here is Patrick Wymark in the August 1959 TV version of Brand. And below, Patrick Wymark in the 1960 Danger Man episode An Affair of State.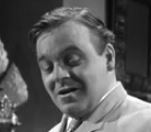 Any opinions would be welcome. For now, I think we'll all be scanning the Talking Pictures TV schedule for the next transmission of The Devil's Bait
UPDATE 10 August: Philly, via Marcus, has provided this side view from the movie: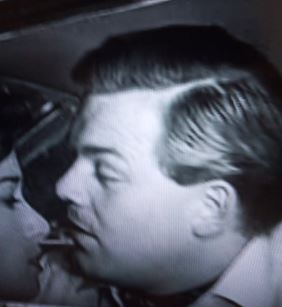 Was it Sir Hillary Bray who said to Bond the one thing you can't change is the shape of your ears? I've been looking for some side views of Patrick Wymark and the closest I've found so far is this shot from Danton's Death (1959). Will keep looking for something clearer.