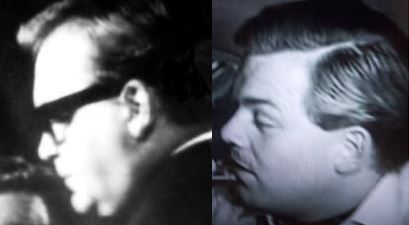 Following the spotting (post below) of a possible early appearance by Patrick Wymark in The Devil's Bait (1959), Philly supplied the sideview screenshot (above right). With what might be the most contentious ear since Robert Jenkins in 1739, I've still not been able to find a better side view that the slightly blurry shot from Tell Me Lies (1968). Although the photo's are at different angles, there does seem to be similarity between the shape of the ears. The photo's also show a similar hairline. Any contribution from retired identikit operators would be welcome.
August 13: University College London recently posted a photo of Wymark in his early 20's from his national service – could he morph into the smooth spiv of THE DEVIL'S BAIT 10 years later?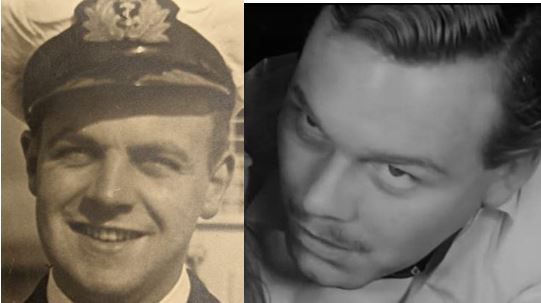 And here are a variety of side shots show the ear of Patrick Wymark in 1968, The Devil's Bait in 1959, Patrick Wymark in 1964 and Patrick Wymark in 1970.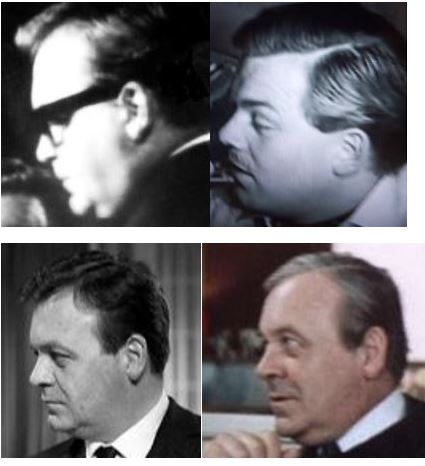 Update: 02/12/2021 – Having now had the chance to see The Devil's Bait, I can add that the character has two lines of dialogue. Hearing an exclamation outside his car, he asks the girl he's been kissing: "What?" She says, "Someone said No," and he replies, "You wouldn't say a thing like that?"
The voice does seem similar in tone to Patrick Wymark.