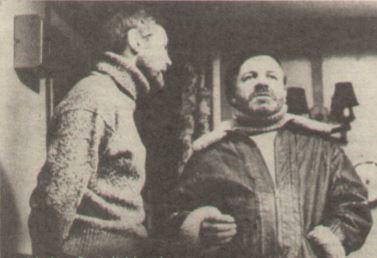 Recently re-reading the section in Getting Carter by Nick Triplow, where managers ordered staff of Barton-on-Humber library to trash their collection of Ted Lewis books, ("out of date novels by a local author no-one had ever heard of") I reflected that at least he had some books to throw away.
While researching the career of Patrick Wymark, I came across Elizabeth Dawson, writer of the TV play The Seventh Wave in which Wymark starred as a Grimsby trawler skipper. I learned that Dawson herself came from Grimsby and had written countless TV and radio plays – all while holding down a full-time job as secretary to a bank manager.
But, I found it difficult to find any further information about Elizabeth Dawson. I'm willing to bet that no-one in her home town of Grimsby has heard of her. Certainly the recent belated recognition of Freddie Frinton and Rod Temperton shows that there is always time for rediscovery. But in the case of Elizabeth Dawson even her work appears inaccessible. Her TV plays were made for Rediffusion – a company whose archive appears to have been largely junked. If the BBC still retains any recordings of her radio plays, who knows where they are. Obscurity breeds obscurity.
However, I'm sure this isn't the end of the story, and perhaps someone with more energy and determination will pick it up. However, here is Elizabeth Dawson, the story so far wymark.org.uk/dawson.html